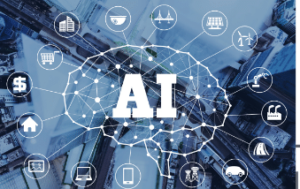 AI (Artificial Intelligence).
Many of us have been inundated with information as to how AI will change the way we live. In the language service field, we have embraced AI for years. We see platform
s
and services use artificial intelligence
to allow us
to speak with others through a downloadable app. We have read about Google Translate and the success they have had in parsing language use to come up with reliable translation for personal use. 
With all the advances we have made and
all the work that has been done, we still have to ask key questions before we use
these platforms and services
for business purposes. We know that when writing in our native language, we use proofreaders, grammar checkers, editors and other means to ensure our message is one hundred percent accurate. If we miss one period or misuse one grammar tense, we correct what was written and update the piece to ensure we communicate our message effectively. 
Let's hope AI continues to improve and continues to see accuracy rates above 70, 80 or even 90%. Business
es
can't be in a position to post websites or content in their customers
'
or employees'
native
language
s
if it
isn't 100% accurate. It just isn't ready for business use. We should have fun with it and use the apps in social situations and when
meet
ing
people we can't communicate with, but with business, we need to be accurate. 
LTC Language Solutions has locations all around the country to meet your needs. Our highly
–
trained experts are located all around the US in Indianapolis, Orlando, Washington DC, Nashville, Las Vegas, New York, Denver and other top cities.
Learn more about how we are bridging the gap to communication.