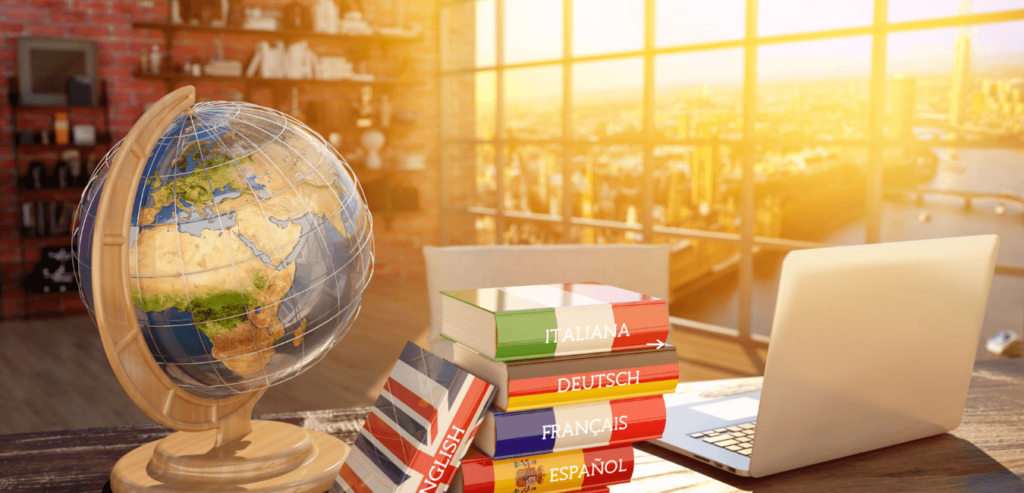 TRANSLATION SERVICES
LTC Language Solutions was founded as a language school but quickly developed a Translation program to meet the needs of our multi-cultural clients. Since branching into written translations, LTC has developed a team of seasoned project managers with over 37 years of industry experience. Our team consists of expert administrators and certified translators that understand the specific knowledge needed to ensure any document you require is communicated with precision and accuracy.
PROCESS
Our 5-point method can ensure the quality of your project will go above and beyond your expectations, allowing you to communicate effectively with you international clients, audience and colleagues.
WHY US?
We utilize an extensive file transfer protocol (FTP) site called FLOW which allows us to exchange files with clients as needed in a web-based environment. This environment is safe, secure (password protected for each client), HIPAA compliant and decreases storage and retrieval challenges that are sometimes encountered with large files. We also use Hightail as a secure method for sending and receiving files from clients.
All LTC translators provide certification and training information as a prerequisite to working for LTC. Certifications which LTC translators hold vary, but include ATA certification, U.S. Department of State, foreign translators associations, and regional language certifications. Translators bring an average of 10 years of translation experience and all translate into their native language.
LANGUAGES OFFERED
Here is a list of languages that our translators can translate into and out of. If you don't see it listed below, we can often provide other languages as well! Contact us to learn whether this is an option.
Albanian
Amharic
Arabic
Bengali
Bosnian
Bulgarian
Burmese
Chin-Hakha
Chinese (Simplified)
Chinese (Trad)
Croatian
Czech
Danish
Dutch
Estonian
Finnish
Flemish
French (African)
French (EURO)
French (CAN)
German
Greek
Haitian Creole
Hebrew
Hindi
Hmong
Hungarian
Icelandic
Indonesian
Italian
Japanese
Khmer
Kinyarwanda
Korean
Lao
Latvian
Lithuanian
Malay
Mam
Marshallese
Mongolian
Nepali
Norwegian
Oromo
Polish
Portuguese (Port)
Portuguese (BRA)
Punjabi
Romanian
Russian
Serbian
Slovak
Somali
Spanish (EURO)
Spanish (LA)
Swahili
Swedish
Tagalog
Tamil
Thai
Tigrinya
Turkish
Ukrainian
Urdu
Vietnamese
Testimonials
Thank you both very much for all you do. This translation project will go incredibly far in informing many of our Veterans and their families, on the important facts and information surrounding our current pandemic.
I hope all is well. I wanted to follow up regarding the translating last weekend. The gentleman helping us was fantastic. He was the epitome of customer service and was so knowledgeable. He is the biggest asset you have at your company.