by Doug Price
When translation goes wrong, it can lead to
misunderstandings, confusion, and sometimes even humorous or embarrassing
situations. Here are a few examples of when translation errors can occur:
1. Literal Translation: Sometimes, translators may rely
too heavily on word-for-word translation without considering the cultural
context or idiomatic expressions. This can result in awkward or nonsensical
translations. For example, a literal translation of the English phrase
"It's raining cats and dogs" into another language may confuse the
listener who is unfamiliar with the idiomatic meaning.
2. Cultural Nuances: Languages often have unique cultural
nuances and expressions that may not have direct equivalents in other
languages. Translators need to be aware of these nuances to accurately convey
the intended meaning. Failure to do so can lead to misinterpretation or loss of
important cultural references.
3. Machine Translation Errors: While machine translation
tools have improved significantly, they are not always perfect. Automated
translation systems may struggle with complex sentence structures, idioms, or
context-specific language. As a result, they can produce inaccurate or
nonsensical translations.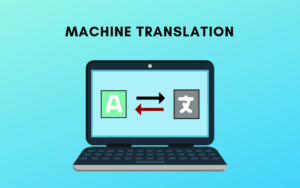 4. Contextual Misinterpretation: Translators need to
understand the context in which a text or conversation is taking place. Without
proper context, they may misinterpret the meaning and convey incorrect
information. This can be particularly problematic in legal, medical, or
technical translations where precision is crucial.
5. Spelling and Grammar Mistakes: Translations can also
go wrong due to spelling or grammar errors. These mistakes can change the
intended meaning of a sentence or make it difficult to understand. Proofreading
and editing are essential to catch and correct such errors.
6. Localization Challenges: Localization involves
adapting a translation to suit the target culture, including factors such as
date formats, measurement units, or currency symbols. Failure to properly
localize a translation can lead to confusion or make the content irrelevant to
the target audience.
To minimize the risk of translation errors, it is
important to work with professional translators who are fluent in both the
source and target languages, have cultural knowledge, and understand the
subject matter. Additionally, thorough proofreading and quality assurance
processes can help identify and rectify any errors before the translated
content is published or shared.
It's worth noting that while translation errors can be
frustrating or amusing, they highlight the complexity and nuances of language.
They serve as a reminder that effective communication goes beyond mere
translation and requires a deep understanding of both language and culture.
To learn more about LTC and language interpretation call us at 888-456-1626.